Professional solutions for your property needs
Why Choose Pepperwood Property Management?
Learn why we're the right option for your home
We Focus on Healthy Communication
We make it our goal to keep every one of our clients informed of what's taking place in their rental property. Whenever you have questions or concerns, we're happy to take your call or schedule a meeting. Don't get stuck with someone who ignores your messages—work with a team that places value on you and your needs.
We've helped countless tenants to find the right Spartanburg rental, and we know what renters look for. We use this insight to advise our clients on how to get the highest dollar. Our staff also focuses on maintaining tenant satisfaction, which means lower turnover rates. Ultimately, this puts more money back in your pocket.
You Won't Find Better Customer Service
Unlike some property managers that treat tenants and owners like a burden, we aim to provide the best customer service in the industry. Put us to the test: call our office and chat with a member of our team. We're always happy to help however we can and we'll do it with a smile.
You don't want just anyone handling your rental property. Instead, turn to a company that knows what it takes to get great results for Spartanburg property owners. Our local experience means your property is in the best hands. Don't be a guinea pig for an amateur manager—choose someone who knows how to get the job done.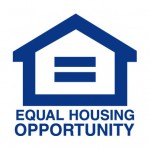 1
Discover the rental value of your home.
2
Learn simple ways to maximize your profitability.
3
Find out whether your investment goals fit our approach.
Start a Conversation Today
Talk to us about your property
Learn how our management solutions can help you: (864) 586-1555